The Ultimate Challenge (Silver Trophy)
Edit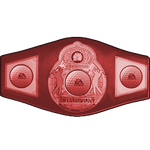 Description: Shoot Par or under on Tour Pro in an 18-hole round, using the Precision Putter, Green Grid set to Off, Very Fast Greens and Fairways, and Long Roughs.
What to do: On the main menu, go to "My Tiger", then "Game Options". From there, set the Difficulty to Tour Pro and the Green Grid to Off. Now go play any traditional game mode (recommend Stroke play). During the game setup, turn the Green and Fairway speed to "Very Fast" and Rough Length to "Long".
Est. Time to obtain: 20-30 minutes
Tip: For easiest method, while selecting a course, create a custom course filled with 18 easy holes. You can even make the entire 18 rounds 1 easy hole over and over again (St. Andrews #9 may be easiest). Now complete the round and finish under par to acquire the trophy.
Back to Tiger Woods 10 Trophy List