Ten Thousand Ways (Gold)
Edit
Description
: Earn 10,000 EA SPORTS™ GamerNet Player Points.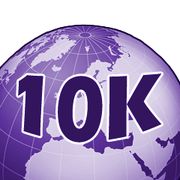 Walkthrough: When playing while connected to the EA Servers, you will have certain challenges per round. There can be long drives or closest to the pin challenges on each hole, and if you beat these challenges you will earn GamerNet points. They can range from 10 points to 150 points based on the difficulty of the challenge.
The easiest way to earn this trophy is to go to the EA GamerNet menu and play 18-hole challenges. You can easily get 1,500 points for a round if you manage to beat the other players score. Even if a challenge has been beat, you can still earn points by beating it, just not as many as you would if you were the first person to beat it. Search for a round that doesn't focus on Birdie or Eagle streaks, as if you have one bad hole, it can ruin the entire challenge.
After enough grinding, you will eventually earn 10,000 points, unlocking the trophy.

Est. Time to obtain: 5-8 hours

Youtube Video: