Raindancer (Silver Trophy)
Edit
Description
: Play in the rain and score an Eagle or better in any Stroke based Traditional or Online game modes.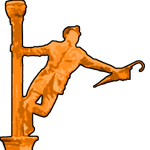 Walkthrough: Can be achieved on your custom St. Andrews course, but the weather must be set to "Rainy".
Est. Time to obtain: <5 minutes.

Youtube Video Edit

Back to Tiger Woods 10 Trophy List
Ad blocker interference detected!
Wikia is a free-to-use site that makes money from advertising. We have a modified experience for viewers using ad blockers

Wikia is not accessible if you've made further modifications. Remove the custom ad blocker rule(s) and the page will load as expected.