Description:
You finished the story in less than 30 hours.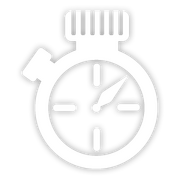 How to get: Just play the main story without doing many side-missions or friend activities.
You should notice that: It is possible to finish the story in 20 hours by doing the missions and some friend activities, so don't panic. The story has a total of 91 missions, but some are really short.
General tips:
Use autosave.
If you are dying more that you want, load the latest savegame.
Don't waste much time doing rampages, testing the game engine on cars or other stuff. If you do, load the latest savegame.
Ad blocker interference detected!
Wikia is a free-to-use site that makes money from advertising. We have a modified experience for viewers using ad blockers

Wikia is not accessible if you've made further modifications. Remove the custom ad blocker rule(s) and the page will load as expected.