Eye of the Hurricane (Silver)
Edit
Description
: Shoot under Par through a Gale Force wind in a Traditional or Online game mode 18-hole round.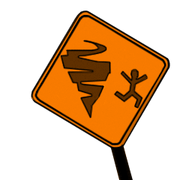 Walkthrough: Again, can easily be done on the custom St. Andrews #9 course. Just know that a 30 mph wind can easily move a ball from the rough right of the fairway to the rough left of the fairway. With enough practice, you'll know where to aim.

Est. Time to obtain: 30 minutes


Youtube Video:

Ad blocker interference detected!
Wikia is a free-to-use site that makes money from advertising. We have a modified experience for viewers using ad blockers

Wikia is not accessible if you've made further modifications. Remove the custom ad blocker rule(s) and the page will load as expected.